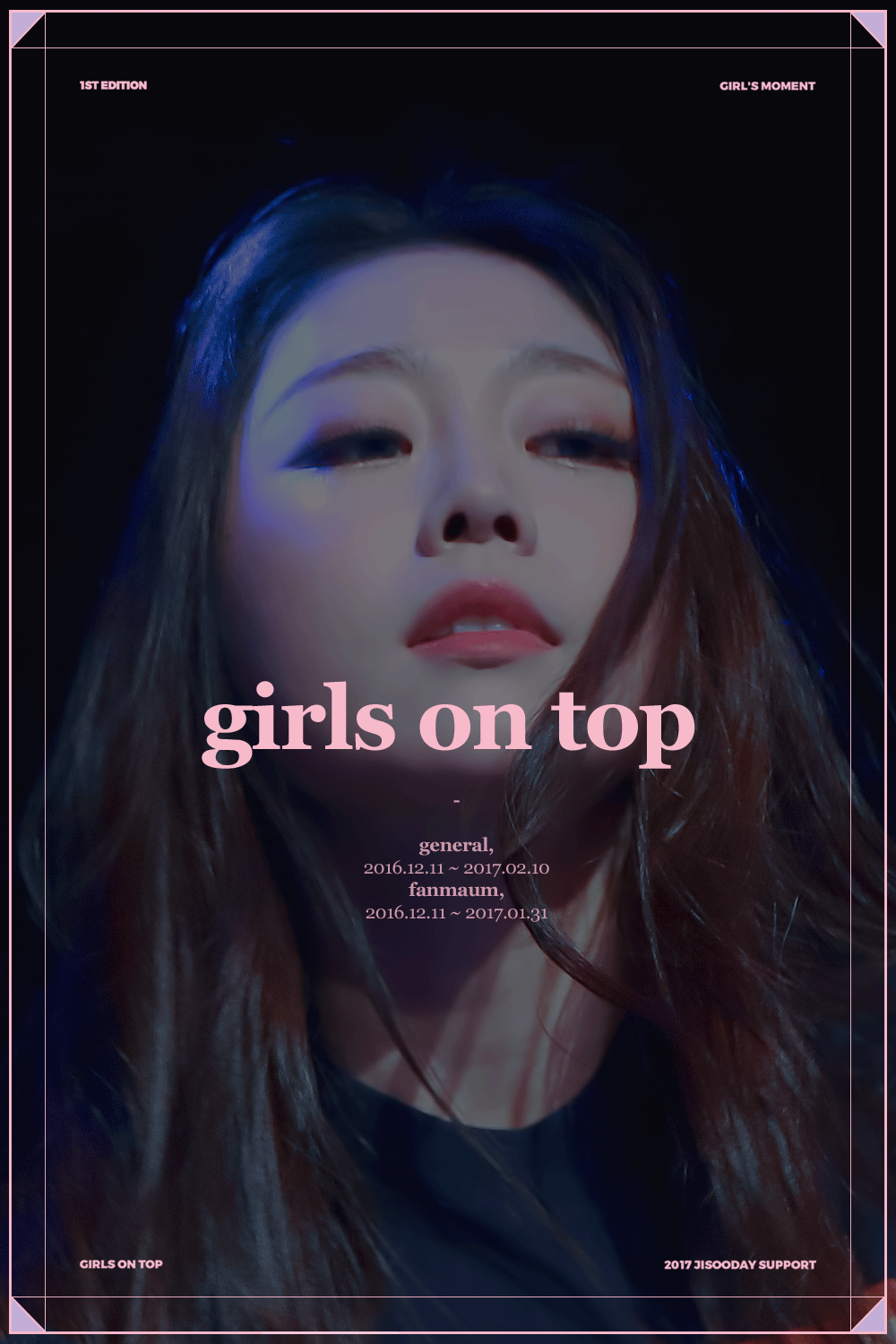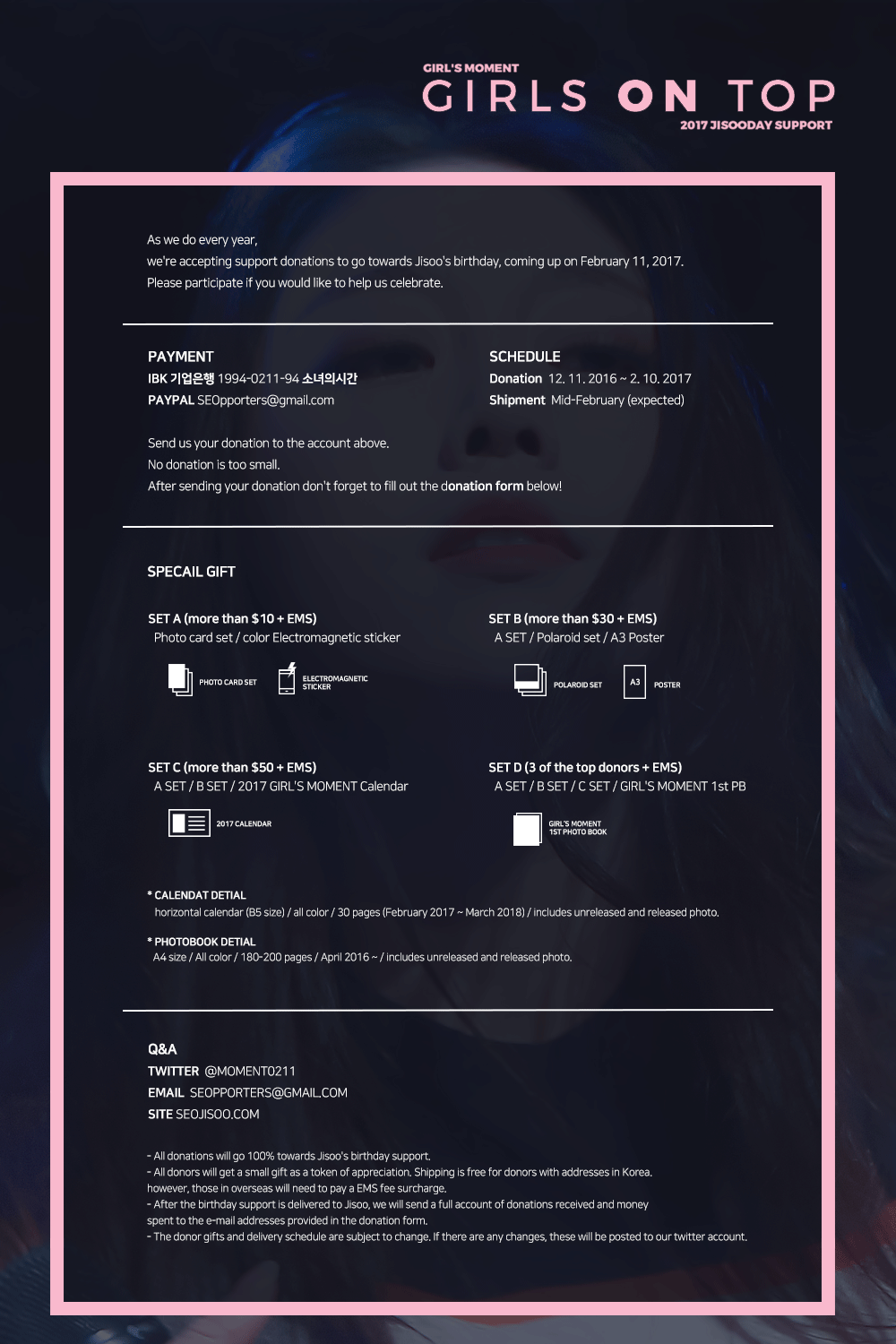 As we do every year,
we're accepting support donations to go towards Jisoo's birthday, coming up on February 11, 2017.
Please participate if you would like to help us celebrate.
PAYMENT
IBK 기업은행 1994-0211-94 소녀의 시간
PAYPAL SEOpporters@gmail.com
Send us your donation to the account above.
No donation is too small.
After sending your donation don't forget to fill out the
donation form
below!
* If you use paypal, plz Add the paypal fee (4.3% of the total amount) or CHECK THE 'I will pay the fee' button.

GOOGLE FORM
SPECIAL GIFT SET
A. To remitters who sent more than $10 + EMS
Photo card set / color Electromagnetic sticker
B. To remitters who sent more than $30 + EMS
A SET / Polaroid set / A3 Poster
C. To remitters who sent more than $50 + EMS
A SET / B SET / 2017 GIRL'S MOMENT Calendar
D. 3 of the top donors + EMS
A SET / B SET / C SET / GIRL'S MOMENT 1st PB <GIRLS ON TOP>
*CALENDAR DETAIL
horizontal calendar(B5 size) / all color / 30 pages
(February 2017 ~ March 2018) /
calendar includes unreleased and released photo.
*PHOTO BOOK DETAIL
A4 size / All color / 180-200 pages / April 2016 ~ /
includes unreleased and released photo.
EMS fee
Please refer to the table below and pay the fee for your country.

SCHEDULE
Donation 12. 11. 2016 ~ 2. 10. 2017
Shipment Mid-February (expected)
- All donations will go 100% towards Jisoo's birthday support.
- All donors will get a small gift as a token of appreciation. Shipping is free for donors with addresses in Korea.however, those in overseas will need to pay a EMS fee surcharge.
- After the birthday support is delivered to Jisoo, we will send a full account of donations received and money spent to the e-mail addresses provided in the donation form.
- The donor gifts and delivery schedule are subject to change. If there are any changes, these will be posted to our twitter account.