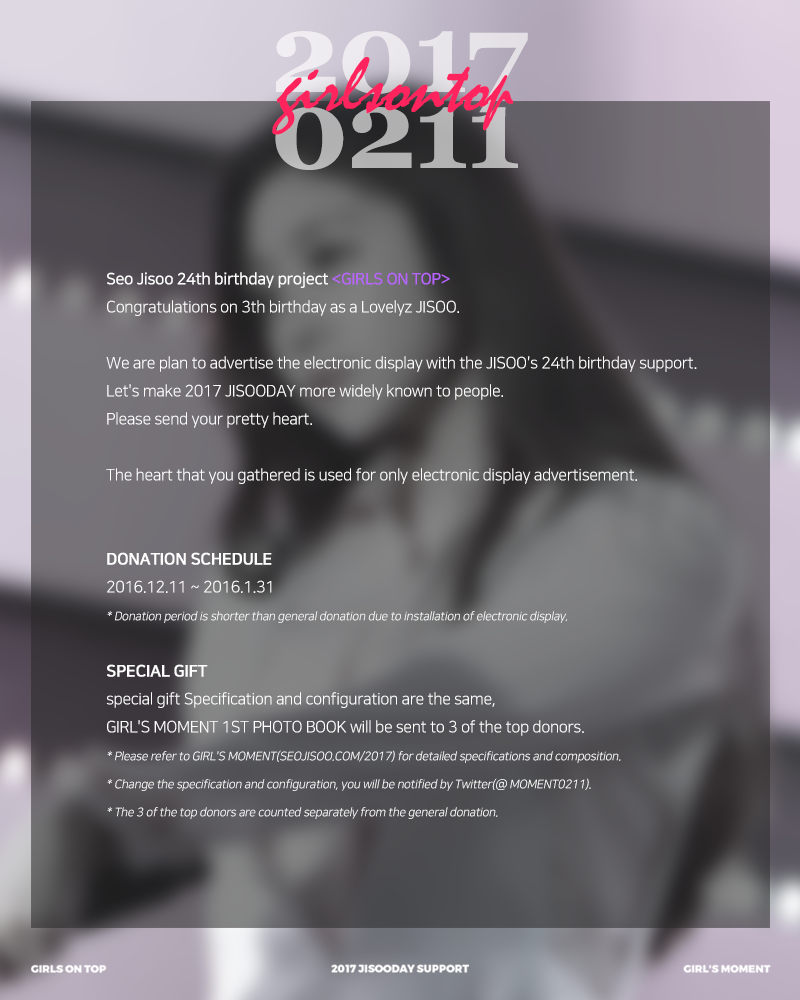 Seo Jisoo 24th birthday project <GIRLS ON TOP>
Congratulations on 3th birthday as a Lovelyz JISOO.
We are plan to advertise the electronic display with the JISOO's 24th birthday support.
Let's make 2017 JISOODAY more widely known to people.
Please send your pretty heart.
The heart that you gathered is used for only electronic display advertisement.
GO TO FANMAUM
DONATION SCHEDULE
2016.12.11 ~ 2016.1.31
* Donation period is shorter than general donation due to installation of electronic display.
SPECIAL GIFT
special gift Specification and configuration are the same,
GIRL'S MOMENT 1ST PHOTO BOOK will be sent to 3 of the top donors.
- Please refer to GIRL'S MOMENT(SEOJISOO.COM/2017) for detailed specifications and composition.
- Change the specification and configuration, you will be notified by Twitter(@ MOMENT0211).
- The 3 of the top donors are counted separately from the general donation.